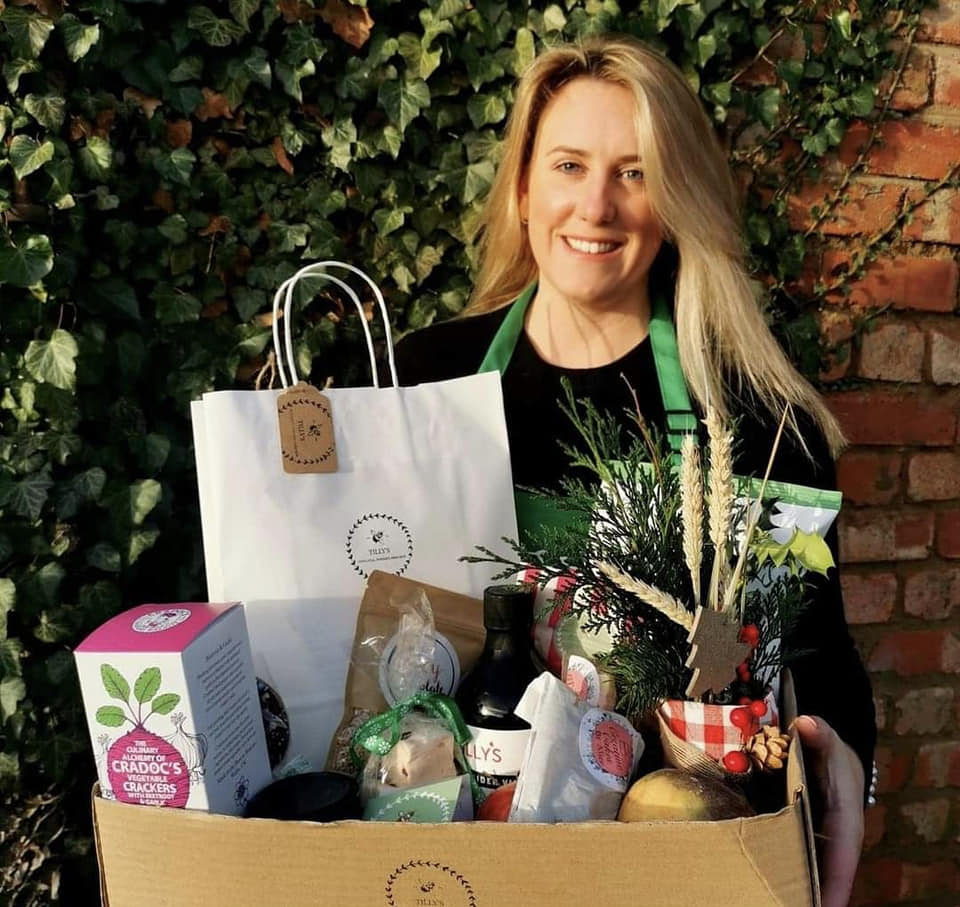 Tilly's Farm Shop started back in 2020 in the midst of the pandemic. I wanted to bring Herefordshire communities together in the middle of a crisis and offer a delicious yet affordable range of food and drink to communities who didn't have access to a local shop and also provide a delivery service to those who were isolating.
This was very much a 'light-bulb' moment where I thought I would offer some help and support during this challenging time uncertain of where the future would lead, however nearly two years on we are still very much here adapting and evolving with the times and can't wait to see what the next few months and years hold!
I currently run a delivery service showcasing the array of local produce Herefordshire has to offer and we run these throughout the week, I either drop off hampers with a range of essentials as part of a weekly shop or create gifts for loved ones tailoring them to a range of budgets and tastebuds. Please see our 'April Produce List' and our 'Gifts' section on here to find out more and a step by step guide on ordering can be found on our 'How to Order' page.
Alongside this I now work with a number of fantastic holiday homes across the county, this includes Rookery Woods, The Old Gospel Hall and Rowden Mill Station to name a few. If you run or own something similar do get in touch and check out our 'Holiday Home Hampers' section for more information and I can work with you in providing your guests something special.
Then events, are you looking for us to pop up at your next village hall, country show or seasonal event? Get in touch and I can talk through options whether that is doing a farm shop one weekend for your local community, bringing delicious hampers to artisan markets or offering bespoke gift options such as Trick & Treat stands at Halloween Pumpkin PYO.
I also want this to be a platform for artisanal producers in Herefordshire and have had some great finds from this so far, if you would like to get in touch I would love to hear from you.
Thank you,
Tilly xx
Tilly Morgan, Founder
M: 07715 957686 | E: tillysfarmshop@gmail.com | Social: @tillysfarmshop
Proudly made in Herefordshire ❤️